Discovery Adventures Grecotel Cape Sounio
Discovery Adventures Free of charge
Because kids love nature, these outdoor activities were developed to create awareness and stimulate kids into action towards the environment, culture and healthy eating.

The Grecoland Discovery Adventures for 7-14 years old and are run by the specially-trained multilingual Grecoland team. Children aged 3-6 can enjoy the Green & Blue Days at the Grecoland.

Stimulating new activities include creative crafts, beach & marine exploration and getting back to nature in the new hotel's alternative gardens. At the same time, they are learning to respect our planet, to have a healthy attitude to food and experience the Olympic Spirit and Greek Culture through play.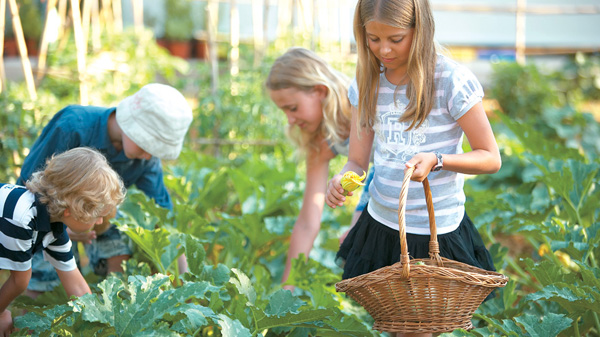 LIFE & SOIL
An unforgettable tour in the hotels garden to see how nature works in coastal habitats.
We roll up our sleeves and watch life itself sprout up from the earth in our allotment. We learn eco-friendly methods to grow healthy food while also learning and practising composting as a way to be more like nature and have no waste.

Highlights:
• Composting – no waste here! We recycle garden and hotels organic refuse
• Plant a seed – nurture your own seed and watch them grow…
SUN, FUN, JUN(K)
Solar energy is free!
We have fun with the sun, learn about solar-power. Finally, we enjoy tasty treats that have been cooked in our solar oven!

Highlights:
• Cook in a solar oven
• Play fun games
• Learn how clean energy affects our life
• Create stuff from things that you may think are junk
GREEK SKY @ NIGHT
From mythology to mariners
For centuries, sailors have used the stars to navigate in unknown seas. Through the telescope, we see what a star actually is, and learn their names – many of which are Greek myths.

Highlights:
• Night adventure
• Star-gazing through telescope
EXPLORE THE SHORE
Stroll along the hotels' beach, dip into rock pools, and reveal the hidden secrets of the coast.

Highlights:
• Examine beach and rock 'treasures' under the microscope
• Play team games on the beach
• Join the Beach Patrol to keep our beach spotless
AEGEAN DISCOVERY
Sealife comes in many shapes and sizes.
Grecoland Explorers will learn kayaking and snorkelling techniques before we set out along the coastline to explore the sea's plant and animal communities and their connections.

Highlights:
• Explore the underwater world and its link to earth, the sea and us
• Examine the sea bed and discuss findings
• Learn about species like dolphins, sea turtles and local fishes
EXPEDITION CLIMB
Trying to get to the top of our climbing wall is a challenge every kid can't wait to take! They learn about mountain ecology; they learn that mountains are also in danger, and there are endangered species everywhere.
NIGHT SNORKEL
After dark, the underwater world changes into a different realm with night creatures in & out of the water. Flashlights in hand, we explore this new world and try to "adapt" to it.
NOTE: The Discovery Adventure programme may vary due to weather & number of participants.
Book Online
or Call +30 22920 69700
---
Tasty Corner by Grecoland
'Kids go free' in the "Tasty Corner". From morning to evening, mini buffets in Grecoland or a restaurant offer a constant supply of fresh, tempting food and drinks EXCLUSIVELY for kids.
READ MORE
---
Beach & Pool
Child-friendly sandy beaches awarded the Blue Flag and the infinity pool are an absolute highlight!
---

Activities @ #CapeSounio

Tennis (age 7 and above)

Watersports (age 8 and above)

Mountain biking

Mini soccer


---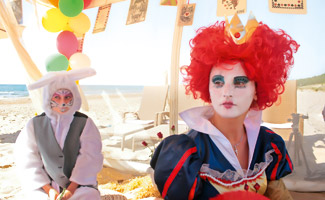 Parties by Grecoland
Balloons, games, cake & candles, music all make for a great birthday party! Everything is organized from invitations, yummy food to entertainment for a great kids' celebration.
---
Babysitting
Subject to availability, the Reception will be happy to assist you with babysitting services at an extra cost. Please book at least 24 hours in advance. For more information and bookings, please call Reception.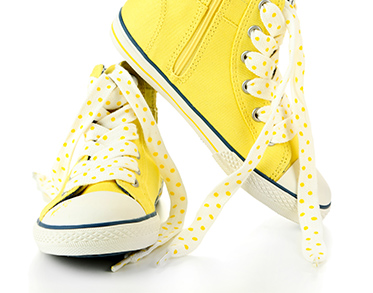 ---