SO Oriental, Asian Fusion Dining
One of the most unusual Asian restaurants near Athens. So Oriental is Sounio's most funky venue. Watch the Asian chef prepare fresh oriental delicacies or simply relax on one of the outdoor swing-beds which double as your dining table.
Open for: Dinner (
high season,
selected days of the week,
reservations required
)
Cuisine Type: Oriental fusion

Seating: indoor & outdoor (depending on weather conditions)

DRESS CODE
Evening: Elegant casual attire. No beachwear or shorts in the evening. Gentlemen – long trousers and shirts with sleeves (short or long) in all restaurants & bars.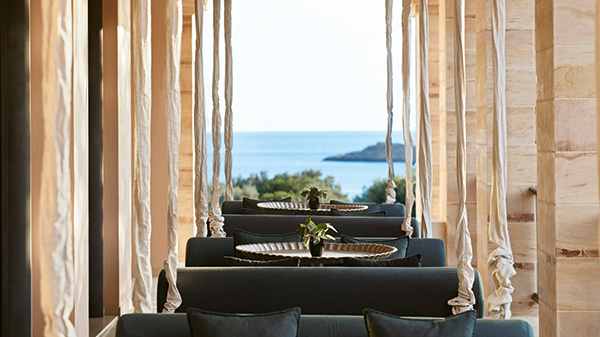 NOTE: Please inform the hotel staff in advance of any allergies or intolerances you may have. Our menu might contain traces of allergenic substances.
Book Online
or Call +30 22920 69700